Here's a quick write up of getting dried roots. The best bet is to find some hardy looking weed. The thicker the centre stem, the better. Here's one I pulled straight out of the ground and just shook the dirt off. Its best to let it dry by itself in the sunlight without cleaning it any further, as shown at this stage.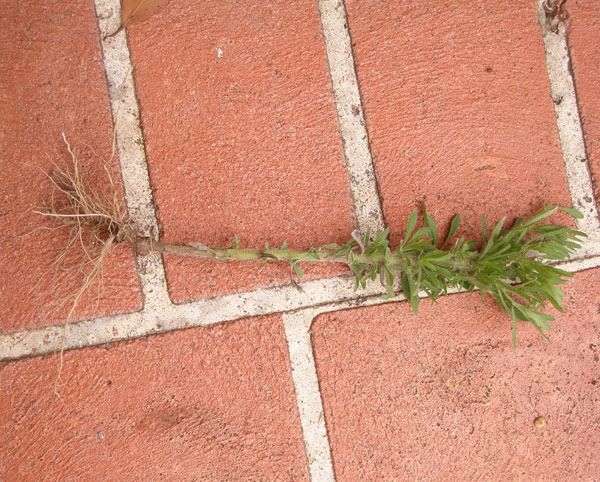 But of course, I screwed up. Twice. Trial and error I guess. I washed the roots and then let them dry. Washing meant that a lot of the tinier roots which were once perpendicular, ended up drying close to parallel to the section which they branched out of. In this case, pictured below, my second attempt, instead of drying it on its side, i'm trying to dry it upright, and i had to get a toothpick to seprate the wet strands a bit, so that it will dry nicer.
Mass drying of roots. After baking some food for dinner at 180 degrees, turned off oven and then put in the roots to dry. Left them in for 30min. Works a treat when there is no sunshine and you need to dry roots quickly.