Also been in and had a look. On the table they had some new fine(ish) cast with the existing metals.
One, Queek, was really bad. it was a total miscast, while the metal was perfect!
Bought a DE succubus for my son, he wasn't impressed said it looked messy, and that's from a 13yr old who doesn't even paint!
Sorry, but unless the QA tightens right up this is going to be a death knell for GW.
Here is a quick I phone pic of the Azagh metal head and resin one. I have to say the resin was better. I have left the pics big so you can see clearly, btw they were taken with my I phone. I was surprised with the quality!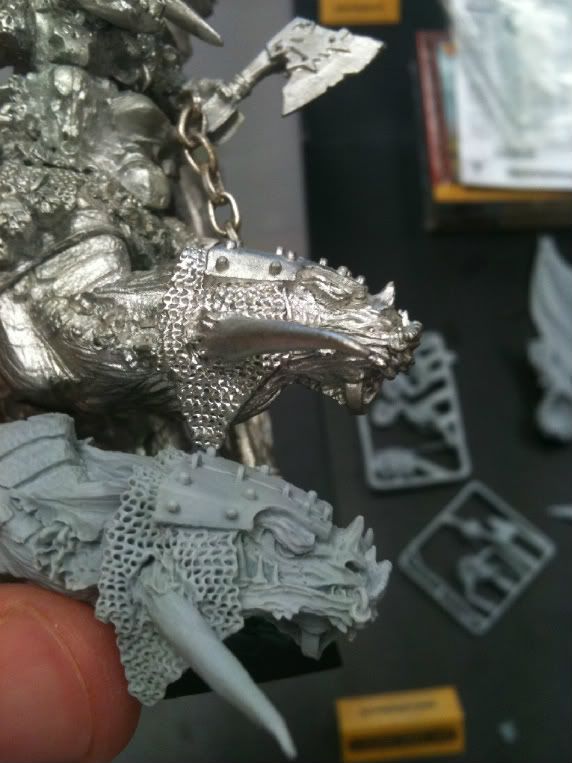 Now here is the awful Queek.