Ugh. After getting the terminators done, I couldn't decide what to work on next - got a whole ton of projects lined up. Was kinda waffling around doing a whole lot of nothing over the past few weeks, then yesterday afternoon I suddenly went
completely
mad and started drilling holes in my Contemptor.
Magnets, magnets EVERYWHERE. I'm tempted to say the red on the powerfist wrist is blood, but that would be a lie.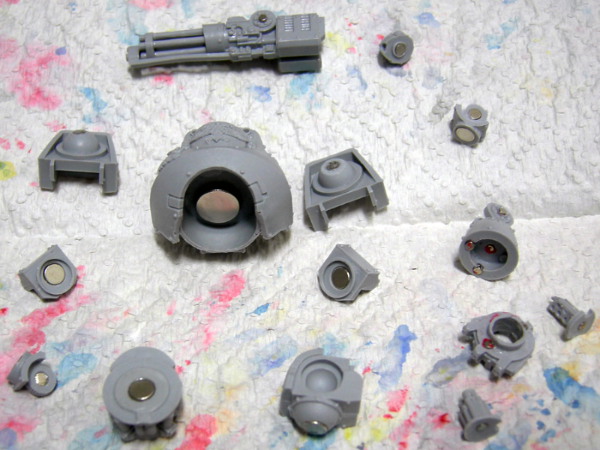 I have no legs! Why don't I have legs?!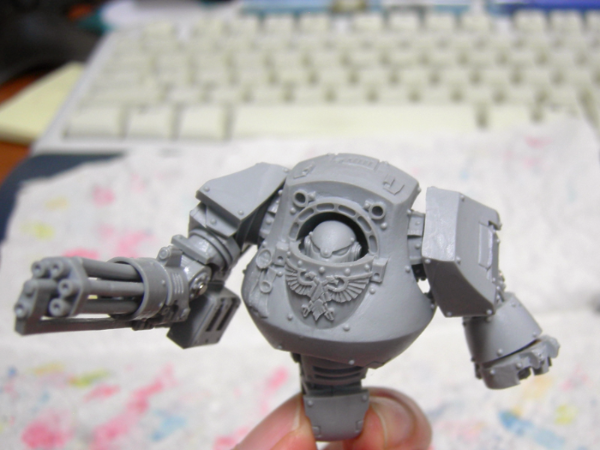 I have no idea what you're talking about.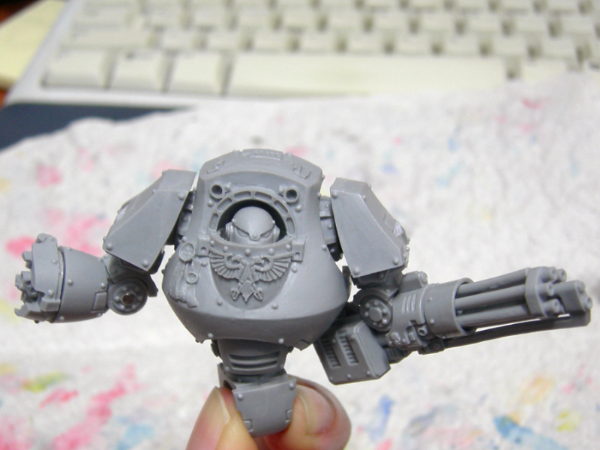 What do you mean, I'm not allowed to set the camera on fire?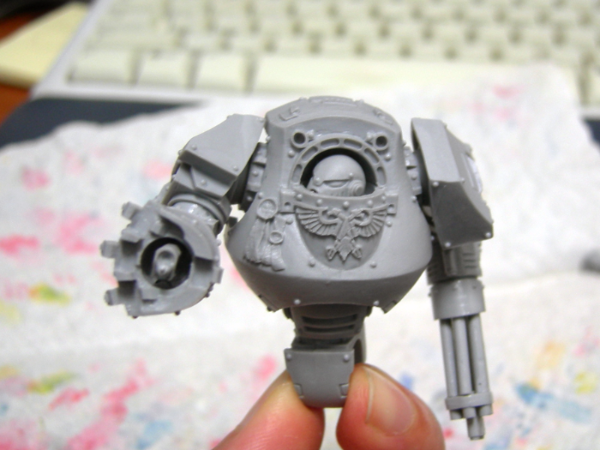 Heh heh. I love magnets. And pose-ability. I've managed to get it so there's pretty much no sagging in the arms, and also figured out that whatever sagging there might be at the shoulder can be fixed with the addition of a bit of Blue-Tac.
Still got another Kheres Assault Cannon arm and another powerfist arm to magnetise. More drilling, more magnets, more superglue. Incidentally, superglue underneath the fingernail has got to be one of the most annoying things ever.
I'm resisting the urge to magnetise the individual fingers on the power fists, 'cause I suspect that may be a bit overkill and would most likely lead to missing fingers. Not sure what to do about the fuel tank/bolter shell clip that goes on the underside of the powerfist forearm either - magnetising them would be nice, but again would most likely lead to me losing those bits.
I'm also still trying to decide what to do with the legs. Do I magnetise 'em as well, or don't I? Decisions, decisions. Not sure how stable it'll be if I do. Anyone had any experience with magnetised Contemptor legs?