Hi all,
I am just starting work on a sculpt of a
winged
boar
. It is a commission for some F111 Airforce guys, the
winged
razorback is their mascot. It will be around around 8cm long, and sculpted in the semi realistic style you might see in a wargaming war
boar
sculpt. I have decided to work in super sculpey so I can easily alter it as I go. The finished piece will be cast in resin.
I started by spending time with the client researching various reference pics. Then, based on his preferences sketched a couple of rough concept drawings. He has chosen the one in the standing/about to charge pose. (second sketch)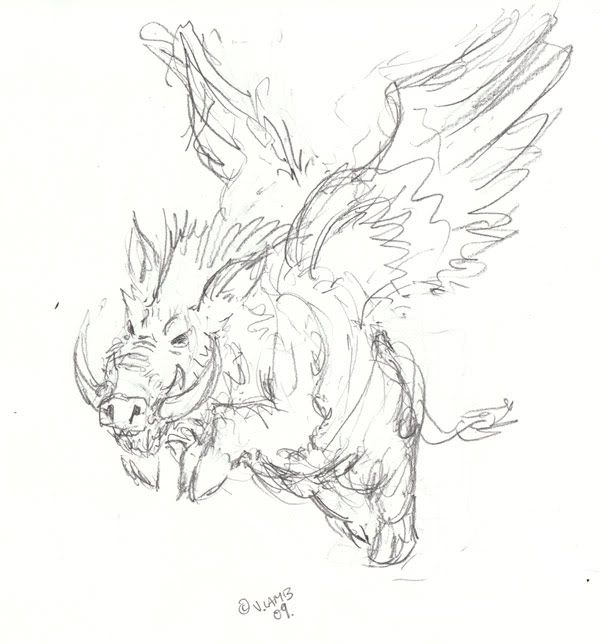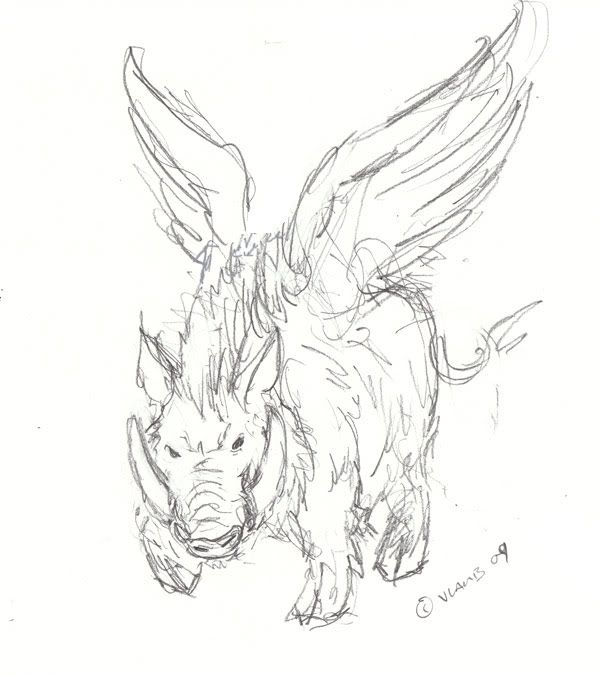 I have only just started sculpting. The first pic is a practice at some sculpey shaggy fur. The second is the armature. I find it best to start with a accurately proportioned base, then add exaggeration, etc, to the sculpt as I go. The armature you see here is not yet posed.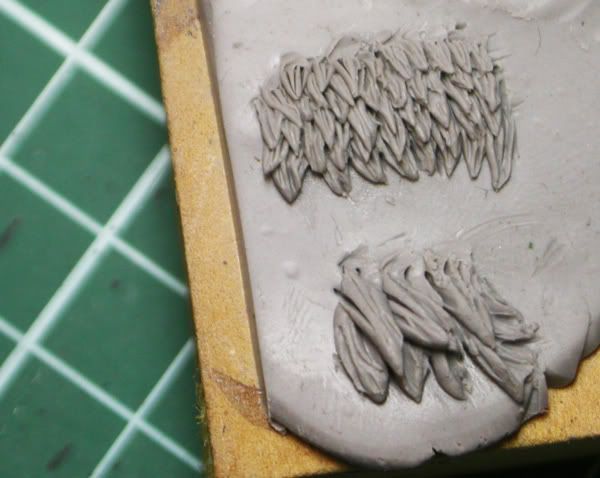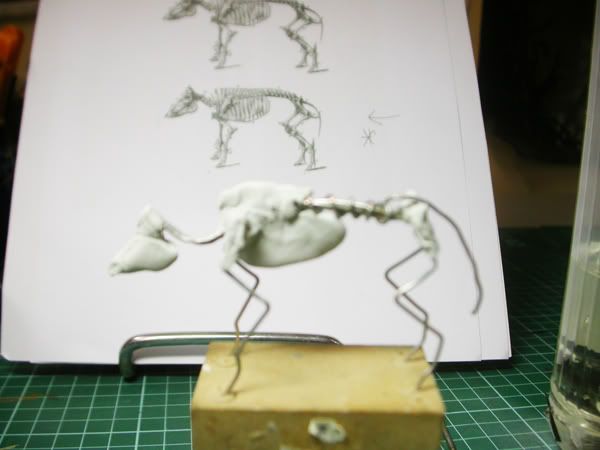 I'll be adding more pics as this project progresses.
Any comments or feedback are welcome.
Thanks,
Vic
http://www.victorialamb.com