PAINTING
(I'll post here some pictures, as you could see the background is just a paper without integrate the figure so to see it as raw as possible….by the way you don't need loads of equipment to show the mini and its details as close to reality as possible. if you have a decent camera (thanks to JMPN) and above all a real wish to show it as it is)
Painting was really complicate. Diego lives in Madrid and I was in Valencia and we only have a week to do it all, more hours than is advisible and so little time. Although maybe people may think that a job share is an easy job in our case was quite complicated. We both had different styles of painting and adapt and coordinate this to painting different pieces, all at the same time, adapt to each other's timing, paint the pieces separately and them make then match…real mammoth job and very very tiredsome
In this case and thinking in how to coordinate the whole process I had a very different idea of how to approach the project but though that should be Diego who will took the initial lead and started the ambience of the whole figure. I have my own well define idea on the painting style but would not want to impose and limited his own creativity. I also knew that is very important to give equal share of the project to those involved and have confidence and respect for his painting principles. Therefore I did not mentioned to him any of my ideas and waited for him to show his ideas
When I arrived to Madrid and saw his initial concept I had a mixture of panic and delight..I though his concept was brilliant, provocative and aggressive, original and very,very well solved but totally different from my initial idea…As this point I realise that I have to change my chip and adapt, think on same terms as Diego and use his same code (my initial idea was softer, more nineties. His darker, aggressive and more savage)
Diego could tell you more on how he started and planed the initial stages but although we were both happy with the initial base, two days before departure we decided to change the plan and re-painted some areas to define the volumens better in some areas. This areas were ok initially but were a bit to exaggerated in such a big figure (don't forget is about 120mm)
Starting from a very strong initial base in which the face and belly were well advanced we decided to maintain the belly but one of us did stress the textures in the skin while the other was changing the face, reducing the geometry and making it more organic.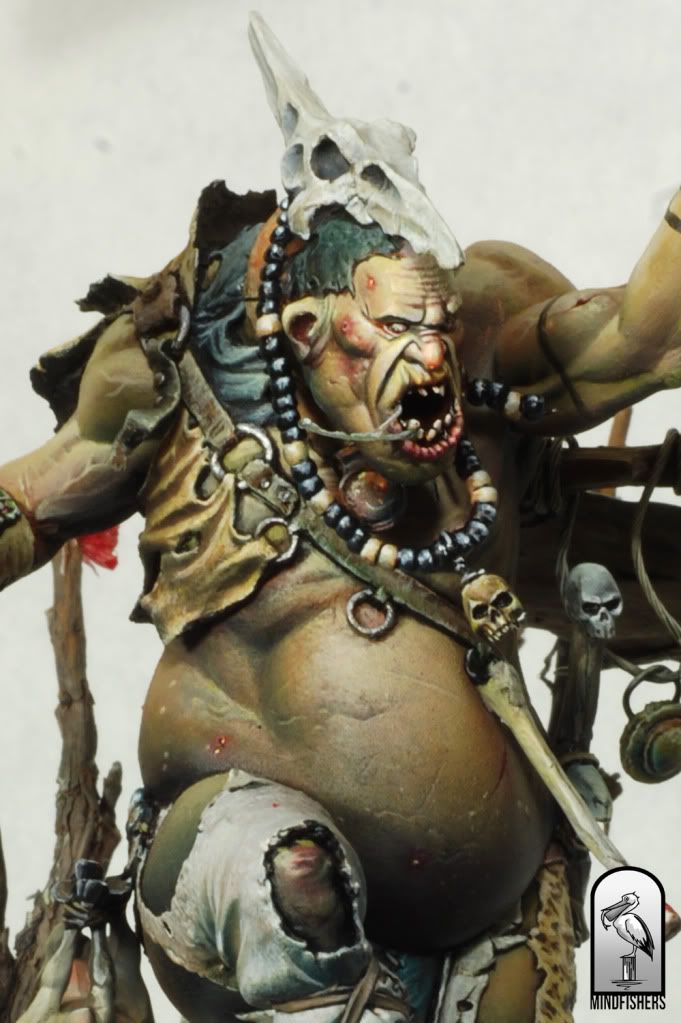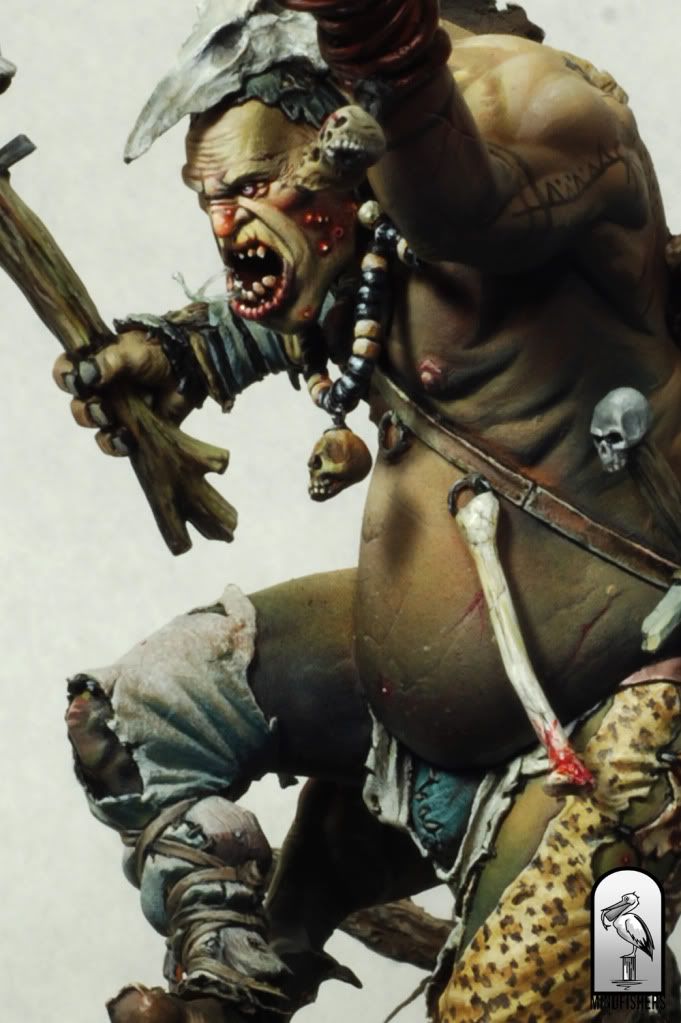 From this point it became a marathon exchanging pieces and while one started them the other finished them. If one of us made a mistake the other correct it, one will clean areas while the other gave them tones and effects…absolute madness…it was such a coordinated and complementary process that we looked like conjoin twins……when one faltered the other pulled but with measure and controlled keep it in line with the basic idea
I could develop the painting difficults in future posts. Just to say that the color choice was a great problem when everything is earthy, brownish, dark and tertiary…after the unteen brown colour with so many different elements you don't know what else to do…and the texturization…really….I'm never have done so many different textures on a single piece in my whole life!!! It is frustrating and at some point you can't remember any more animals or textures to add, without leaving the basic idea. And painting on tandem, we ended doing the same thing but independently so whe lift the eyes from the piece in question we realised that we were painting the same thing in different areas trying to differenciated but unable to find alternative..madness and a real challenge.
As experience a great one not only on the artistic and creative level but also on the personal one with Diego. To tell the truth something I won't forget in a long time.
We will be posting more details regarding the painting process in the next few days to make it easy to assimilate and will be happy for you to post coments, questions or doubts so we could help to clarified the decisions taken during the creative process.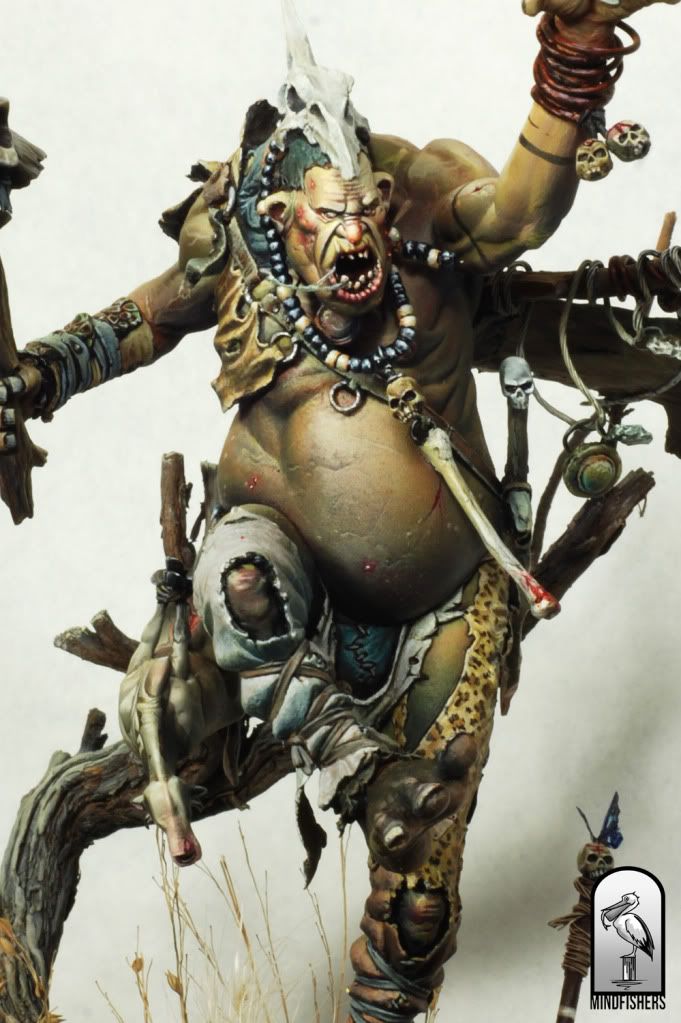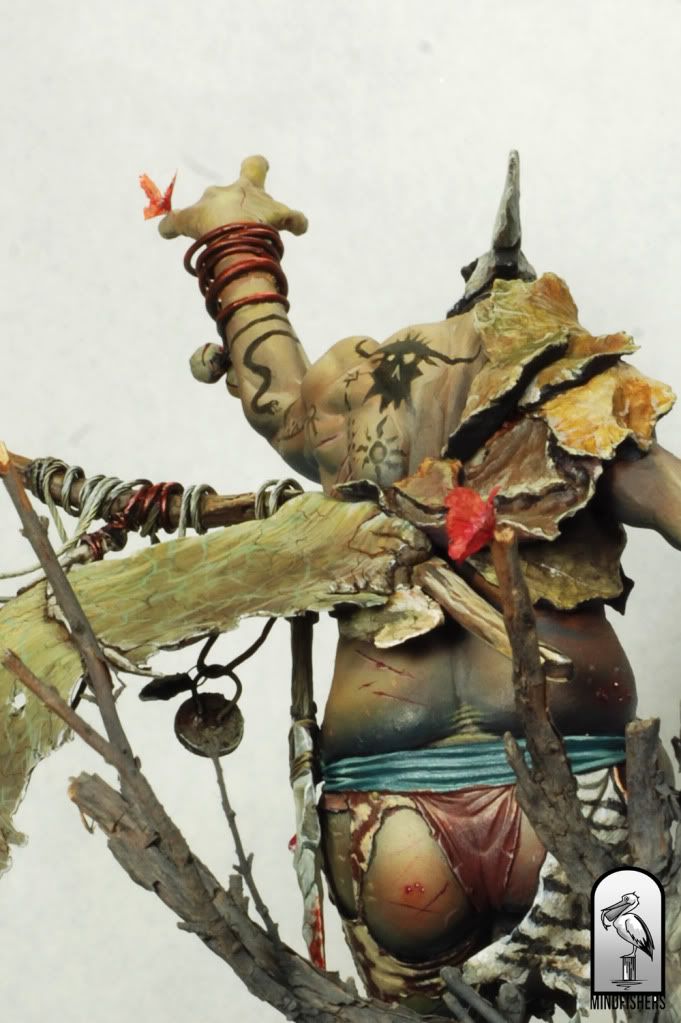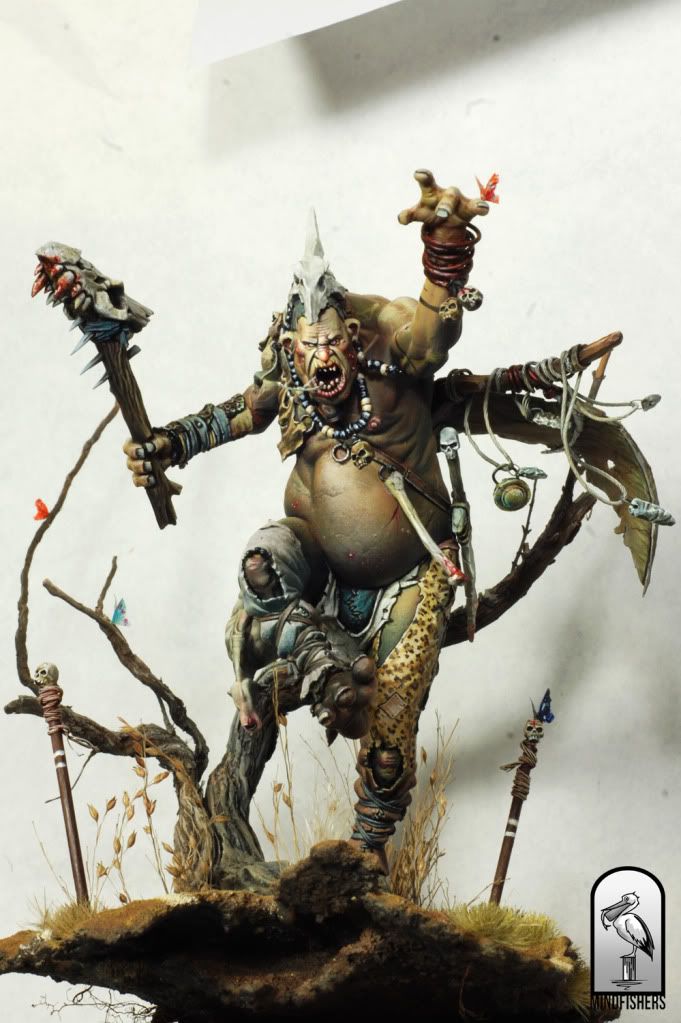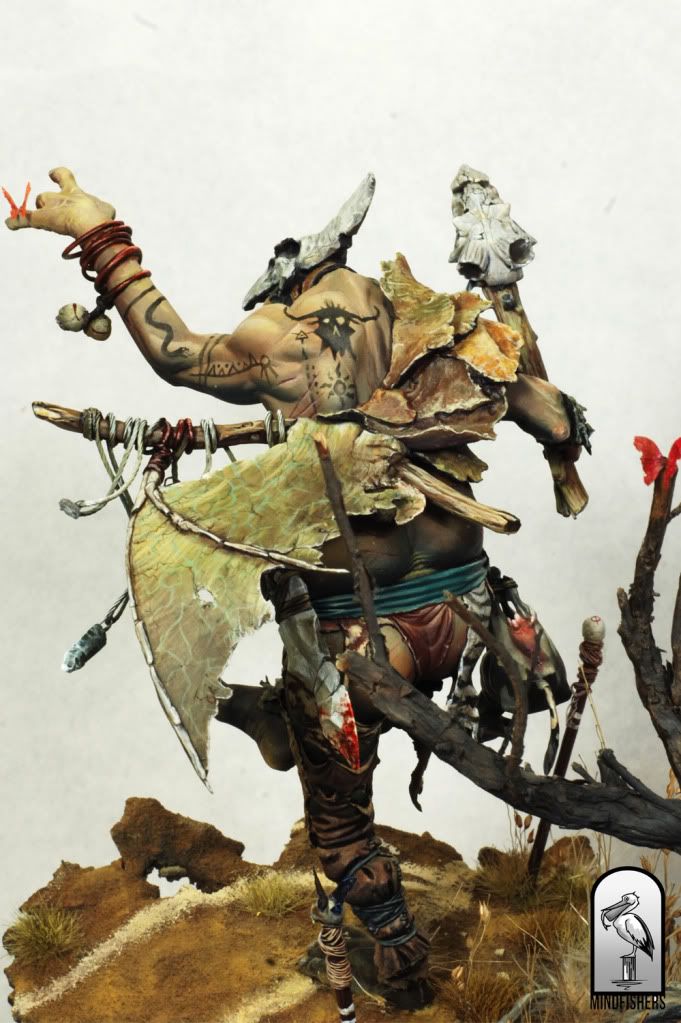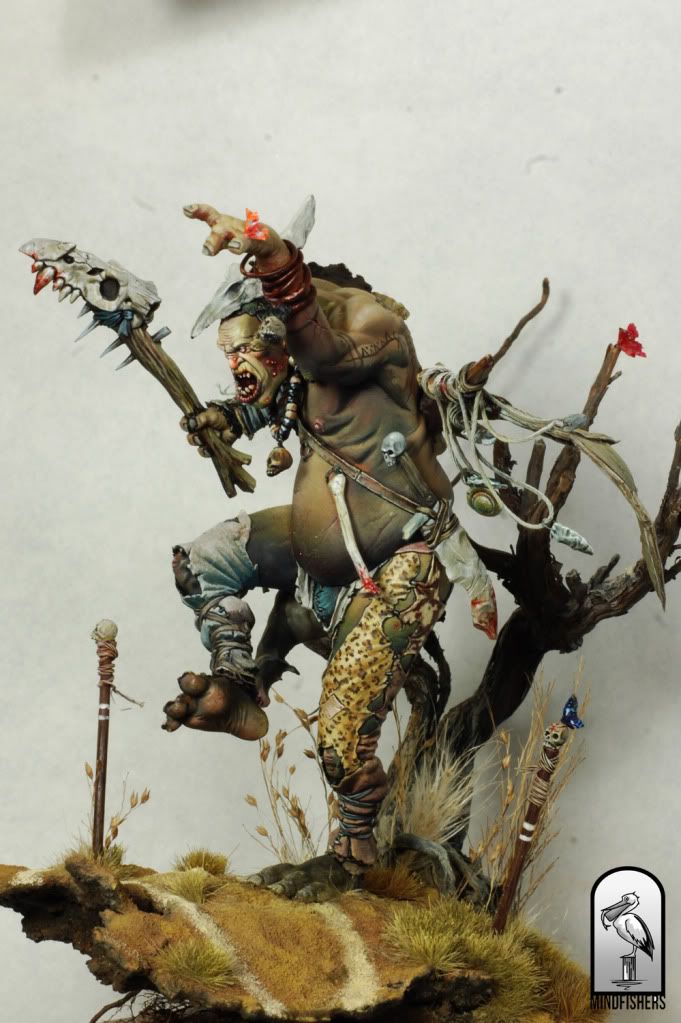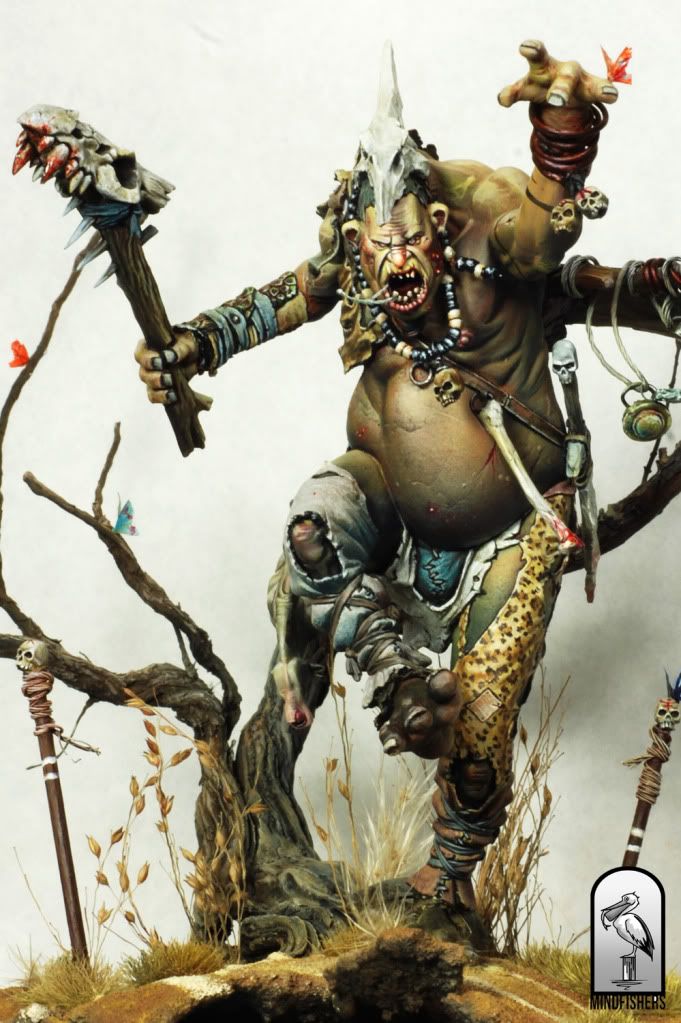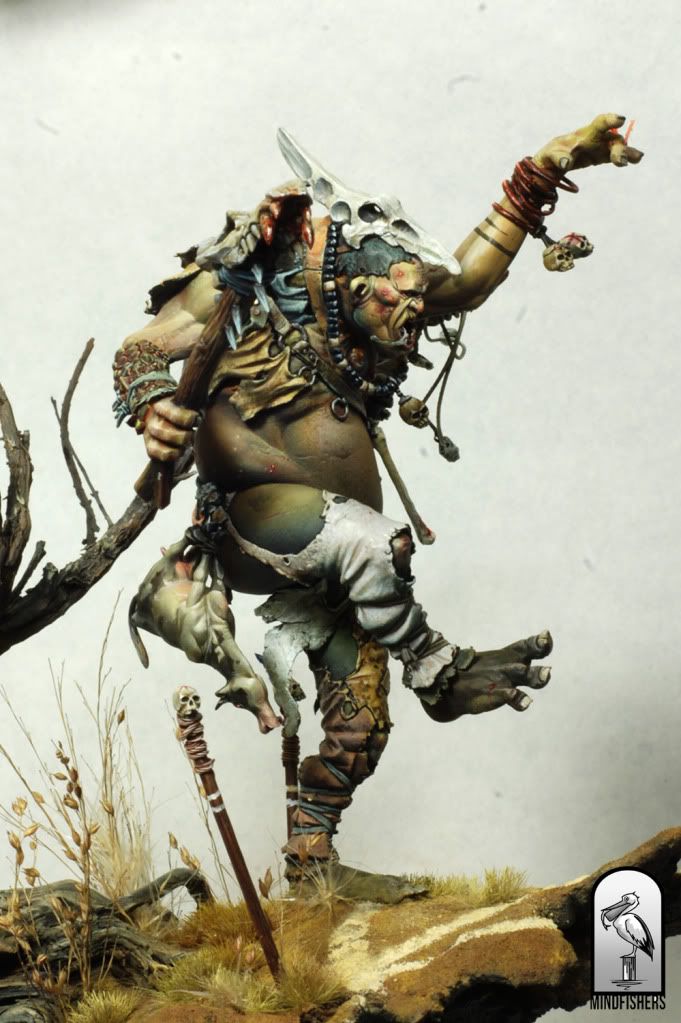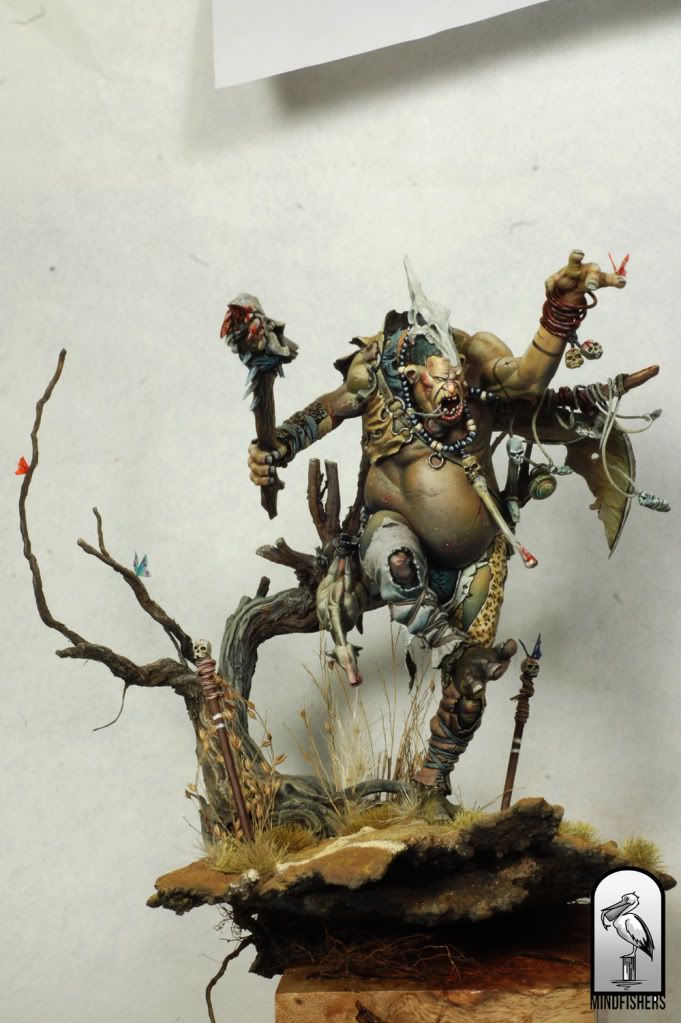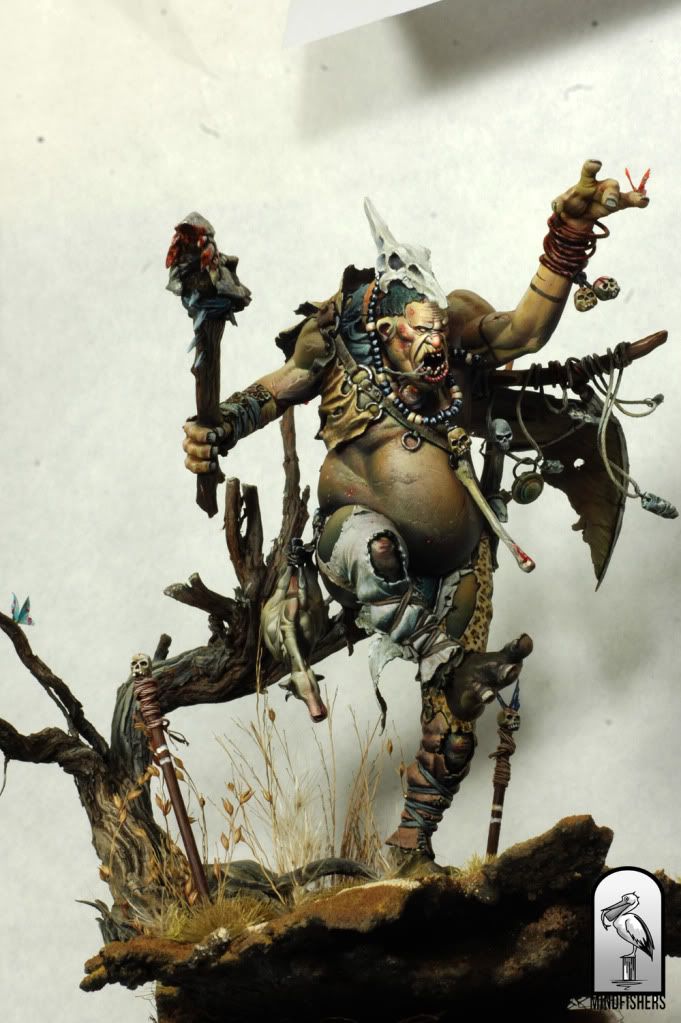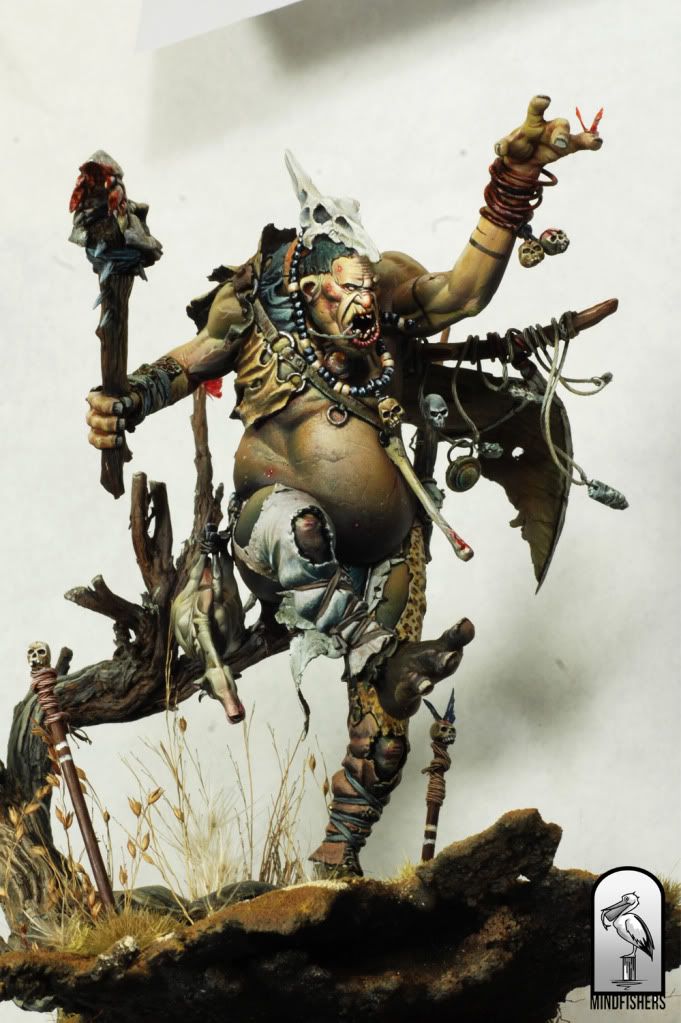 Ehmm!... the butterflies…are seeds cut to shape, painted with acrylics and glued with cyanoacrilate….. that's all…..as many people as already asked about them…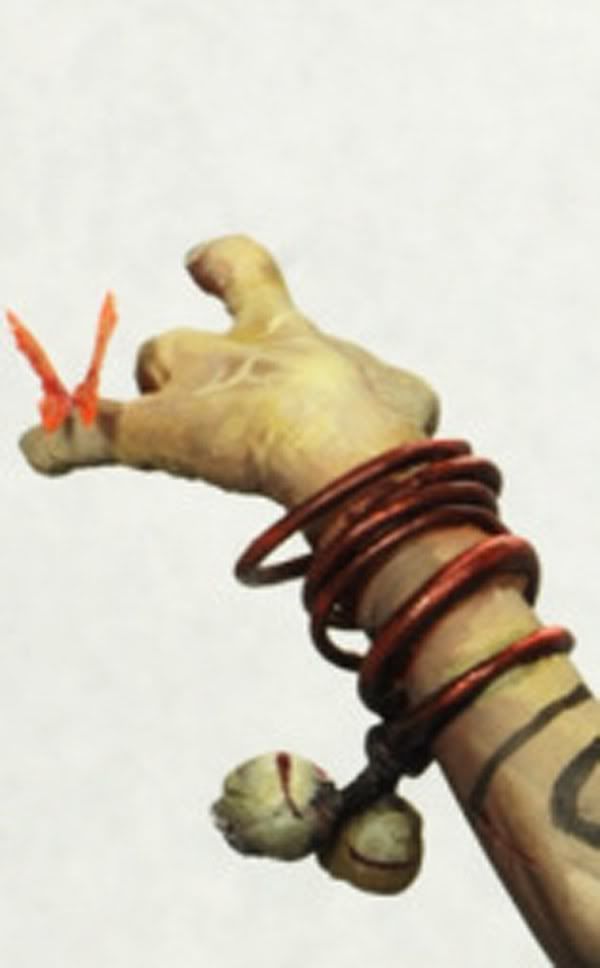 Diego may want to talk about the whole process and the different steps taken. We could comment on finishes, details, the base, last hour changes..from tartan cloth to leopard skin…we could tell you about lights and hotel bulbs and how to draw a tattoo holding the end tip of the brush and going around butterflies, pterodactyl helmets and tree branches…;)
Cheers