We've been playing a bit of Heroquest around here over the last few months, and I finally decided that it was about time we did it properly.
So, over the next ... well, however long it takes, since I don't get a lot of free time to paint these days ... I'll be hopefully turning these: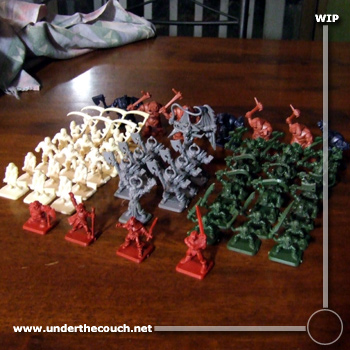 ... into something a little more colourful.
Coming up first: Skeletons!